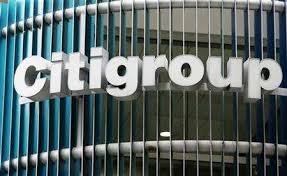 Shares of Citigroup Inc have fallen below $1 per share today touching 98 cents per share! From being the largest bank in the world to being a penny stock has been difficult for the employees (those who survive) and surely the investors.
Even a few months back, nobody could have thought of such low valuations, but today, it looks like the Citigroup stock could go further down. As the recession deepens, the problems facing Citigroup — souring loans and the impact of the recession — are only getting worse.
Now, the share price of an NYSE-listed company cannot remain below $1 for more than 30 consecutive days. If that happens, the company gets about 180 days to prove that it can boost its stock price.
One of the main questions we got is whether this price is makes the stock "cheap enough" to buy, and the answer is: we don't know that!
We know how much money the US govt is pumping in the bank, and we know what assets Citigroup has worldwide, BUT we don't know how big their liabilities are! And that's taking the stock down.
Maybe some investors know more than others, and are selling while they can. But there is not much you can salvage with a penny stock.
Never could we imagine that one could not even buy a coffee with Citigroup share price. Today should serve us a warning of things to come ahead. We are in difficult times. Got to conserve cash.